The Idaho District Export Council thanks our sponsors for their financial and service contributions that help advance the interests of all Idaho exporters. The DEC and Idaho exporters experience many benefits due to the generosity of our sponsors:
Financial support helps fund workshops and other events.
Export expertise guides Idaho exporters to effective solutions. 
Leadership guides the DEC and helps the organization meet the needs of Idaho exporters.
Click the button below to learn more about DEC Sponsorship Packages. 

ZIONS BANK – https://www.zionsbank.com/
Zions First National Bank was founded in Salt Lake City in 1873 and continues its legacy of strength and stability as one of the oldest financial institutions in the Intermountain West. To bring value to individuals, small-to middle-market businesses, nonprofits, corporations and institutions, Zions Bank provides a wide range of traditional banking and innovative technology services. Through its network of 122 full-service financial centers across Utah, Idaho and Wyoming, the bank offers consumers a range of mortgage and home equity loan options, AmaZing Rewards® credit cards, Private Banking services, and online and mobile banking.
Dedicated to supporting economic development in the communities it serves, Zions Bank is a consistent market leader in US Small Business Administration lending and is known for its local decision making. Companies can find solutions through the bank's range of commercial loans, international banking services and award-winning Treasury Management solutions.
By Zionsbank.com
BANNER BANK – https://www.bannerbank.com/ 
More than 130 years ago, Banner Bank started with core values that will never go out of style: listen, learn and help people and businesses reach their goals.
Banner Bank experts focuses completely on the customer, providing the tailored solutions, expert guidance and local decision-making needed to succeed. Focusing on offering outstanding value along with financial strength and stability are key reasons Forbes named Banner Bank one of the World's Best Banks in 2021 and 2020, as well as one of the 100 Best Banks in America the past five years. It is also why Bauer Financial has repeatedly assigned Banner its top, five-star rating.
Of equal importance is the community spirit upon which Banner Bank was founded as a small thrift in 1890. With more than $16.6 billion in assets and locations in Idaho, Washington, Oregon and California, Banner Bank understands thier role in the economic ecosystem and take that responsibility seriously. In addition to being a source of capital to personal banking clients and businesses of all sizes, high importance is placed on contributing to the communities we serve. In 2020, Banner Bank engaged with more than 1,000 charitable and community causes, contributing more than $3.5 million and thousands of hours volunteering.
By BannerBank.com
STUDIO\BLU – https://studiobluidaho.org/
studio\Blu is proud to call the vibrant State of Idaho home and they are excited to participate in a growing region with a strong appetite for entrepreneurship, innovation, research, and development. With exciting growth comes difficult changes. studio\Blu stands on a legacy of collaboration, experience, and expertise to guide local industry through those challenges. Students are at the core of studio\Blu. The organization partners with multiple industries to train students to move real-world projects from concept through designing, prototyping, testing, initial manufacturing, funding, and marketing. 
Located at Boise State's Harry Morrison Civil Engineering Building (HML), studio\Blu strives to develop the next generation of leaders in business and technology by providing manufacturing solutions and consulting for everyone. Their unique structure of students, experienced professionals, and partners provides a pathway for the entrepreneurial spirit to cultivate ideas into viable businesses and facilitate economic vibrancy.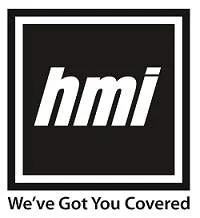 HAMILTON MANUFACTURING – https://www.hmi-mfg.com/
In operation for over 60 years, and headquartered in Twin Falls (ID), Hamilton Manufacturing Inc. produces the highest quality products in the erosion control, dust control, and insulation industries. HMI exports to over 40 countries around the world. Their vision is to provide customers with the service, innovation, and products they can use.
Hamilton Manufacturing, Inc. (HMI) specializes in 100 percent recycled, natural, cellulose fibers manufactured into insulation, hydro-mulch, hydro-compost, well-drilling fiber pack, landfill litter control, alternative daily landfill cover, industrialized fibers, and worm bedding. They are committed to producing products, made in the USA, which help protect the environment around the world. HMI products qualify as natural & bio-preferred, and they are members of the American Standard for Testing and Material (ASTM).
 By hmi-mfg.com
BERKSHIRE HATHAWAY – https://bhhsidahorealty.com/

Berkshire Hathaway HomeServices is a real estate brokerage franchise network designed for today's real estate market. From first-time homebuyers to high-end residential markets to middle market communities to commercial real estate, our franchisees are down-to-earth, nimble, and local experts. This network of members and agents wouldn't be a part of the Berkshire Hathaway HomeServices family if they weren't.
When our name goes on a real estate sign, it means something. It's a promise of integrity, professionalism, innovation, and the highest standard of work. Berkshire Hathaway is one of the most respected in the world—especially when it comes to real estate. And we don't take that lightly. That's why you'll see these values reflected in every office, every agent, every interaction. Berkshire Hathaway HomeServices is the name buyers and sellers trust.
By bhhsidahorealty.com